Last week

 

we visited John, an award-winning 

artist

 and friend of our charity, 

in

 

County 

Durham

, where his work is 

being 

displayed in the '

Through Soldiers Eyes

' exhibition.
Formerly of the Royal Engineers, John has been diagnosed with PTSD following his service in Northern Ireland. Finding relief in painting and sculpturing, he later pursued a BA in Fine Art with funding from our charity. Read John's full story here.
John is now an award-winning artist and sculptor whose gripping works illustrate his experiences in the Army and the mental health battles that followed. He has displayed his art in exhibitions across the UK, and was last year awarded the Eleanor Worthington Prize for his sculpture, 'Faith in Light'. The piece features a prosthetic limb and is based on Raphael's Transfiguration, which shows a child being held up to the light of Christ.
Currently, John's sculptures are on display at the Bishop Auckland Town Hall as part of a new exhibition, 'Through Soldiers Eyes'. The works featured include 'Kirk (The Para Wings)', which John made in memory of a paratrooper and fellow PTSD sufferer who tragically took his own life.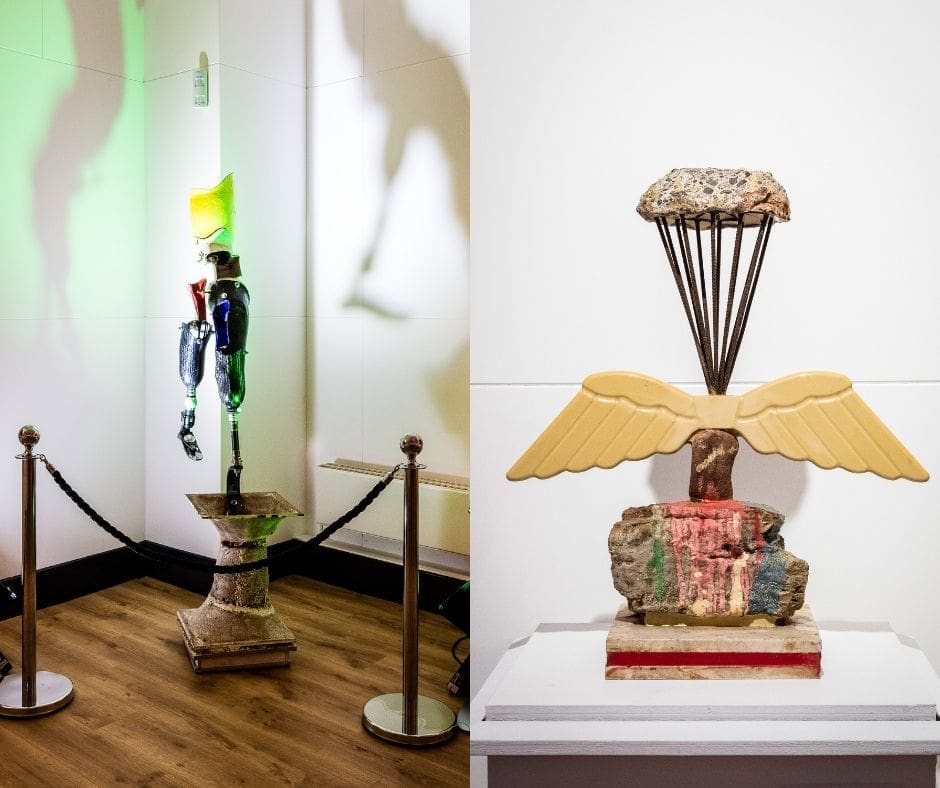 John's art explores the issues faced by members of the Army family and aims to drive awareness amongst the wider community. On behalf of everyone at ABF The Soldiers' Charity, we congratulate him for yet another successful showcase of his work and wish him further success in the coming years.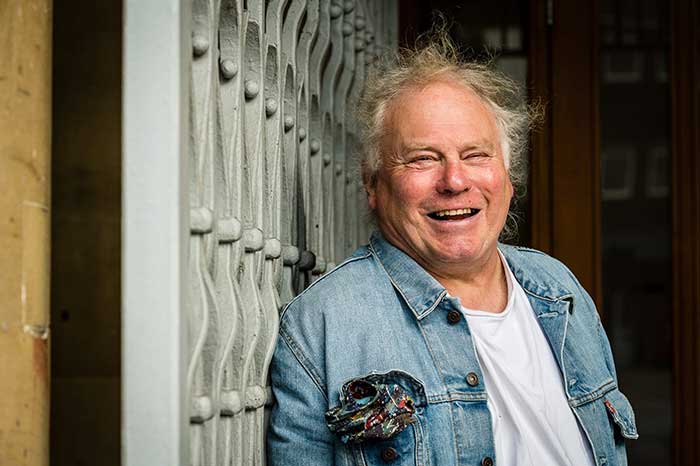 'Through Soldiers Eyes'
From 9th September to 20th November, this exhibition will take its audience on a journey through Armed Forces life in times of peace, conflict, repatriation, and rehabilitation, hopefully raising awareness to wider communities of our Armed Forces community who live among us. It will challenge visitors on how they think about our Armed Forces, with artworks from the trenches of World War One to present day by veterans, serving personnel and their families.