If you are in crisis and require immediate support, please call 999 or the Samaritans on 116 123.
Below is a list of other organisations you can contact for support:
---
SSAFA Forcesline
SSAFA Forcesline offers a free and 100% confidential helpline that provides a supportive listening and
signposting service for serving personnel, former members of the Armed Forces and their families.
Tel: 0800 260 6767 They're open Monday to Friday, from 9am to 5pm
Web: SSAFA.org.uk / Find local branch | SSAFA
Royal British Legion 
If you can't find a service near you, please call their helpline on 0808 802 8080. They're open seven days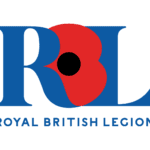 a week, from 8am to 8pm
Web: Britishlegion.org.uk
Tel: 0808 802 8080
PoppyScotland 
For caseworkers, use the guidance and contact numbers on the Casework Management System
Tel: 0131 550 1557
Email: [email protected]
Web: www.poppyscotland.org.uk
Veterans' Gateway
Veterans' Gateway put veterans and their families in touch with the organisations best placed to help with the information, advice and support they need – from healthcare and housing to employability,

finances, personal relationships and more.
Tel: 0808 802 1212
Web: www.veteransgateway.org.uk
NHS 111 (England, Wales and Northern Ireland)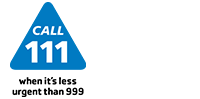 NHS 111 is the non-emergency number offering 24 hour medical information, advice and reassurance. It replaced NHS Direct in 2014. You should use the NHS 111 service if you urgently need medical help or advice but it's not a life-threatening situation.
Tel: 111 (24 hours)
Web: www.nhs.uk
NHS 24 (Scotland)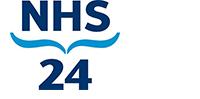 NHS 24 is the non-emergency number offering 24 hour medical information, advice and reassurance in Scotland. You should use the NHS 24 service if you urgently need medical help or advice but it's not a life-threatening situation.
Tel: 111 (24 hours)
Web: https://www.nhs24.scot/
Combat Stress
Combat Stress offer confidential and safe help and advice about Service-related mental health issues

for the whole military community.
Tel (veterans and their families): 0800 138 1619
Tel (serving personnel and their families): 0800 323 4444
Web: www.combatstress.org.uk/veterans/contact-us/
You can also text on 07537 173683 or email [email protected] Standard charges may apply for texts, please check with your provider.
The Samaritans
The Samaritans are available 24 hours a day to provide confidential emotional support for people who
are experiencing feelings of distress, despair or suicidal thoughts.
Tel: 116 123 – UK | 116 123 – ROI (24 hours)
Web: www.samaritans.org
Op Courage
If you or someone you know is struggling with their mental health or wellbeing, expert help is available from Op Courage: The Veterans Mental Health and Wellbeing Service run by the NHS. It doesn't

 matter if you are due to leave the armed forces, have just left or if you left many years ago. Op Courage are here to help and understand the courage it takes to speak to someone.
Web: Veterans: NHS mental health services
Op FORTITUDE
is funded by The Armed Forces Covenant Fund to deliver a centralised referral pathway to end veteran homelessness. The remit of the team will be to work with individual veterans at risk of or experiencing homelessness, supporting them either into suitable accommodation, or supporting them to maintain
their current home.
Who is it for?
Veterans of the U.K. Armed Forces
Veterans applying for assistance as an individual, not as a family unit
Veterans at risk of or experiencing homelessness
Who can refer?
Anyone in contact with an eligible veteran, with the veteran's permission, can refer into Op FORTITUDE
Eligible veterans can also self-refer using the 0800 number below
Referrals can be made by calling 0800 952 0774 from 3 July, 24/7 and emergency accommodation will be sourced for veterans actively sleeping rough at the point of referral
Op RESTORE: The Veterans Physical Health and Wellbeing Service

Op RESTORE is a service for anyone who has served at least one day in the UK Armed Forces and, as a result of their service, acquired a significant, lasting physical illness or injury. Op RESTORE accept only
GP referrals; GPs can obtain a referral form by emailing [email protected]
Op RESTORE uses a network of both civilian and military consultants, along with welfare support from military charities, to support a veteran's health using a holistic approach.  Whilst Op RESTORE cannot shorten NHS waiting times, it seeks to ensure the veteran 'waits well' and is seen by the most appropriate clinician for their needs.
Veterans UK Welfare Service
Information on claiming AFCS, Armed Forces Independence Payment, Medical Discharges and Pension.
Tel: 08081 914 218
Web: www.gov.uk/government/collections/armed-forces-compensation