Hearing from our veteran community is vital and that is why the government has launched a UK-wide Veterans' Survey. As the Army's National Charity, we have been asked to help publicise the survey to our Army veteran supporters and beneficiaries.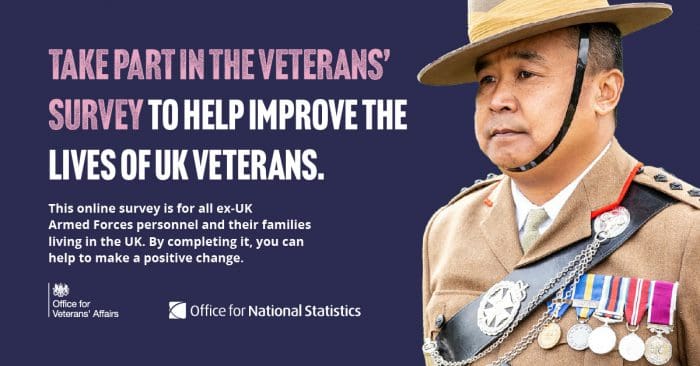 The online survey is launching today and will be live for 12 weeks. The survey gives ex-UK armed forces personnel and their families the opportunity to provide direct feedback to the government on their experiences, access to and use of services for veterans.
This is the first-ever exercise to collect feedback from the veterans' community across the UK coordinated by the Office for Veterans' Affairs and the Office for National Statistics (ONS).
Responses to the survey will help the government better understand the experiences, needs and well-being of the veteran community, and guide future action.
It is important that the government hears a wide range of views and we would like to encourage as many ex-UK armed forces veterans and their families to share feedback as possible. Your views matter, so please take part.
You can find the survey on the ONS website here Veterans' Survey