It has been 80 years since Operation Dynamo was launched to rescue nearly 340,000 British Expeditionary Force (BEF) and Allied troops from the shores of Dunkirk in France. We are sharing some of the amazing stories of those who lived through it. 
Alys Potter from our East Anglia office shared with us the experiences of three men from galleywood, Essex, where her brother was born.  A book called 'Galleywood- Served and Survived' was created to compile the memories of local residents who fought in both World Wars. Here are their stories: 
Edward Arthur Lodge of the Royal Engineers 
Born in 1900, Edward was commonly called "Doc" and served in both World Wars. While serving for the Territorial Army, he was called up in 1939 and trained as a bridge builder in France and Belgium. Doc was not only evacuated from Dunkirk, but also was part of the D-Day landings in 1944. He survived both World Wars and some of the most historic events of the twentieth century.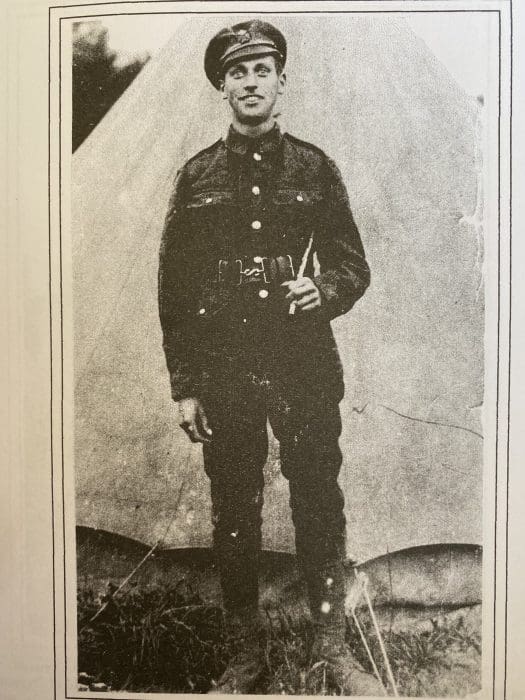 Frederick Stanley Crossman of the Duke of Cornwall's Light Infantry and Oxford & Bucks Light Infantry 
Frederick was born in London in 1917 but grew up in Dagenham and Hornchurch in Essex. In 1940, he was called up and trained as member of the airborne infantry. He was sent to France and found the BEF in disarray and withdrawing. With nothing but a 1914 rifle, he was evacuated on a Royal Navy destroyer and upon return was retrained as a Paratrooper. After sustaining a severe knee injury, he was unfit for service and worked as a carpenter. He met Winfred Brown at a football match and they subsequently married.  
Sergeant Arthur James Thomas of the Royal Engineers 
Arthur was born in 1913 in Portsmouth. During the depression, he found it very difficult to find a job so joined the British Army. He served in Singapore and Aden before the outbreak of the Second World War.  
He was one of the many soldiers who joined the BEF. While serving, he was evacuated from Dunkirk and was lucky enough to return to England. He married Jessie (Pinkie) Isobel Finch at Galleywood Church and continued his service in the Far East and the Burma campaign.  
Uncle Charles
Andrew Bish, one of our dedicated Frontline Walkers, shared his uncle's story:
"My dad always told us of how when his older brother (one of five older brothers who served in the Army during World War Two) eventually arrived home, his feet were so badly swollen from weeks on the move that Grandad had to cut his boots off with a carving knife. Uncle Charles, always known as Chunk, would never speak of his experience at Dunkirk so we know nothing more. Within weeks of his return he was back on active service with his regiment."