We are delighted to award a £15,000 grant to Hft, to fund its services for members of the Army family with learning disabilities and autism.
Our charity is committed to helping soldiers, veterans and their families to lead independent and fulfilling lives. Hft provides a wide range of services to people with learning disabilities, including autism, and helps them to live their lives as independently as possible.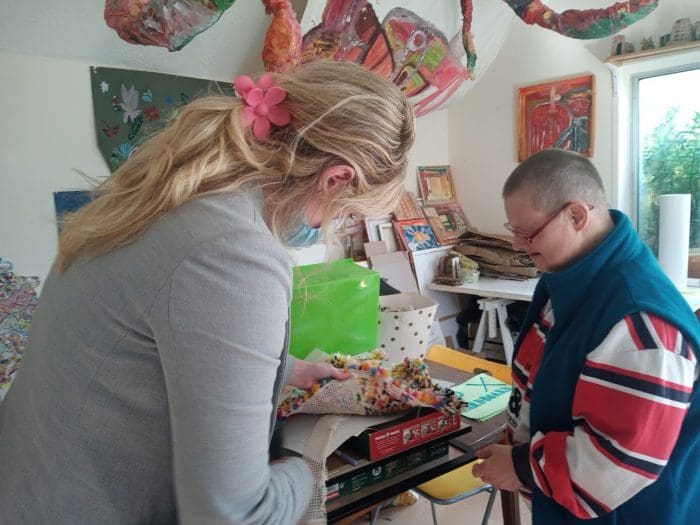 Hft currently supports around 120 adults with learning disabilities who are financially dependent on someone who is serving, or has served, in the British Army. Our grant will support the charity's work next year in three areas: its family carer support service; personalised technology that provides greater safety and autonomy at home; and activities that help prevent loneliness and promote respite opportunities.
Mair Kinsey, Head of Philanthropy at Hft, said:
"We are delighted to have the support of the ABF The Soldiers' Charity once again this year, a relationship that has spanned a number of years and brought about so many benefits to the Army family members that Hft supports across England and Wales."
Brigadier (Ret'd) Peter Monteith, Chief Operating Officer ABF The Soldiers' Charity, added:
"Our charity supports a range of charities providing care and support to Army families, some of whom will have loved ones with certain disabilities and special needs. We are proud to make this donation to Hft's important work."
About Hft
Hft is a national charity that creatively supports more than 2,200 adults with learning disabilities across England and Wales. Services range from residential care to supporting people to live independently in their own homes – from a few hours a week to 24 hours a day. Hft also helps people with learning disabilities to take part in daily activities, make friends, develop relationships and find work.
Established in 1962, Hft is funded in two ways: through local authorities, who fund vital support services, and the charity's donors, supporters and volunteers. For more information about Hft, please visit www.hft.org.uk