John is an award-winning artist and sculptor who developed PTSD following his service in Northern Ireland. His sculptures depicting his military service and mental health journey have been exhibited across the UK.
John joined the Royal Engineers at 18 years old, serving back-to-back tours of Northern Ireland at the height of the Troubles. He later served as a reservist in the infantry from 1982 – 1984.
John experienced difficulties for many years following his service in Northern Ireland. He was hyper-vigilant, anxious and found day-to-day life incredibly challenging. It was only recently that he received a diagnosis of PTSD.
Several years ago, John was introduced to our partner Finchale, a specialist charity that offers support to veterans in the North East. Finchale has helped John in his ongoing recovery from deep-seated, long-term trauma.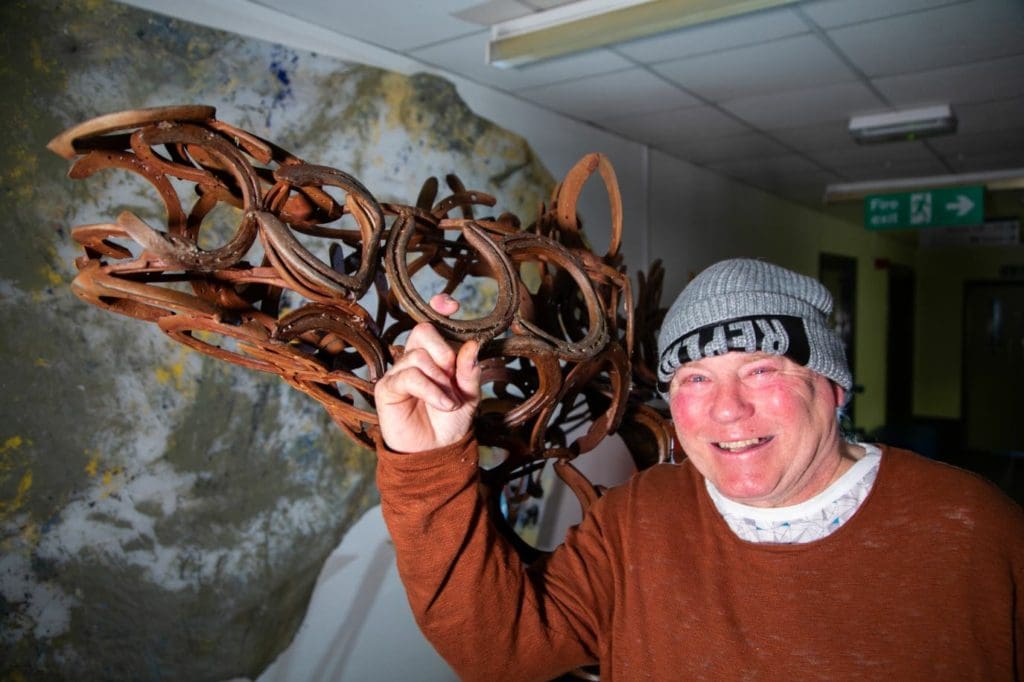 John began to find therapy in art and decided to apply for a degree in Fine Art, specialising in sculpture. With help from The Royal Edinburgh Military Tattoo Charities, our charity was able to step in and help John with a bursary towards his living costs during his studies.
Having this creative outlet has been life-changing for John, allowing him to forget about his worries and anxieties while he's in the studio. John says: "It's given me a new life which enables me to cope with the old one."
In 2020, John and Amy Majed, a fellow student at York St John's University, were awarded the prestigious Eleanor Worthington Prize for Art. Their sculpture, which uses casts and mouldings used in the rehabilitation of ex-service personnel, explored disability in the works of Renaissance artist, Raphael. Read more.