Bruce served in the Royal Regiment of Wales for 16 years, including operational tours in Kosovo and Iraq as an armoured vehicle driver. After his service in Iraq, he was diagnosed with a severe medical condition that caused deformation to his feet resulting in him being medically discharged from the Army. Bruce's condition worsened and resulted in the amputation of both legs below the knee. Our charity contributed to the costs of an external platform wheelchair lift in Bruce's home which has significantly improved his mobility and independence.
Bruce grew up and lived in Zimbabwe. In 2000, aged 22, whilst holidaying with his parents in Wales, he walked into an Army Careers office and joined the Royal Regiment of Wales as they were preparing for an operational tour in Kosovo. Later on, when he heard things were heating up in Iraq, he volunteered to serve there as an Armoured Vehicle Driver.
After he returned from his second tour in Iraq, Bruce was diagnosed with plantar fasciitis and tendonitis, a severe and painful medical condition which gradually caused clubbed feet. Bruce's medical condition worsened and his mobility became very limited, he became depressed and felt like he was "baggage".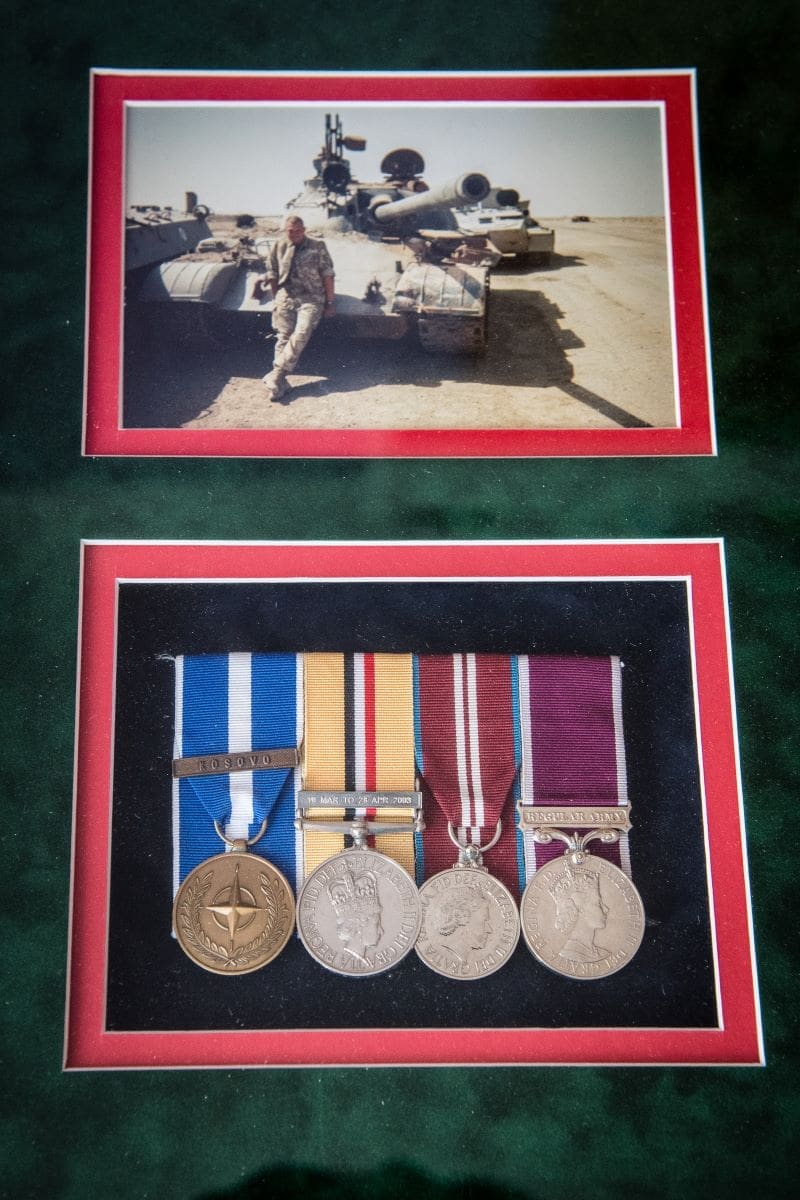 The pain became unbearable, so Bruce decided to have both legs amputated below the knee in 2013 and 2015. Looking back, Bruce says: "It was the light at the end of the tunnel. That's when my life started to turn around". Bruce served 16 years and was medically discharged from the Army in 2016.
Despite becoming a double amputee, Bruce strived to get his active life back and joined the Ospreys Wheelchair Rugby team in Swansea, for whom he plays for regularly. He said: "The irony for me is that I've become more motivated now and it's changed my whole outlook and mental attitude towards physical well-being – almost obsessively, if I'm being brutally honest with myself. It's almost been a turning point in my life, and I feel better for it."
During the COVID-19 pandemic, our charity contributed to the costs of a new external platform wheelchair lift for Bruce's home, as part of a project supported by The Royal British Legion, Help for Heroes, BLESMA and the NHS, Swansea.
Bruce says: "I should like to thank ABF The Soldiers' Charity for support with funding. This lift has made a huge difference to my daily lifestyle and independence. It has enhanced my self-reliance, mobility, daily routines and allows me to undertake a multitude of tasks."