Brenda's husband, Captain Mark Hale, was killed on 13th August 2009 while serving with 2 RIFLES in Afghanistan. A passionate advocate for the rights of war widows, she went on to sit in the Northern Ireland Assembly between 2011 and 2017.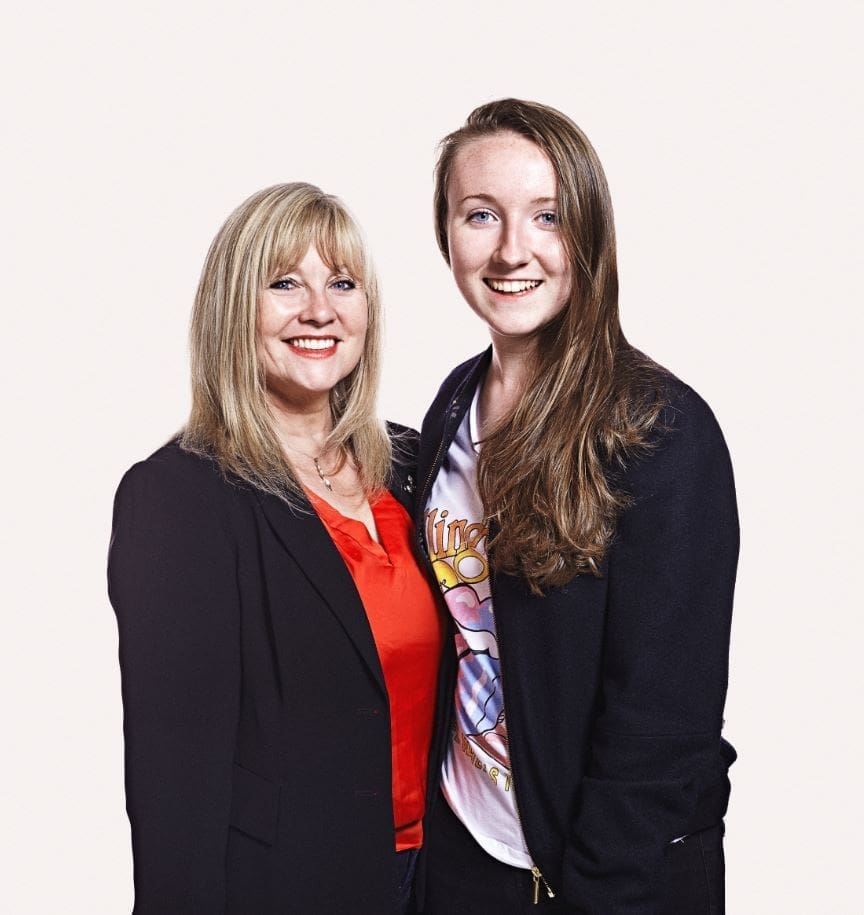 In 2009, Mark's unit was providing security for a meeting of local leaders in Sangin and searching a mosque for ammunition when a soldier triggered an IED. A second explosion followed and Mark was wounded as he tried to help the casualties. He later died of his injuries at Camp Bastion.
In his tribute to Mark, his Commanding Officer Lt Col Rob Thomson said:  "He was 'undentable' and we in 2 RIFLES have invented this new word in honour of Mark. Nothing fazed him, however demanding the situation, and his ability to absorb work, pressure and other people's worries was genuinely legendary. That is what 'undentable' now means."
Mark and Brenda had been married for 22 years and had two daughters together. The youngest, Alix, was still at prep school and after Mark's death the family were desperate that she be able to remain at this particular establishment to enable continuity of care during a time when the family's lives had been turned upside down.
Unfortunately, the family's financial situation meant this was not possible so Mark's Commanding Officer asked The Soldiers' Charity for assistance. We immediately made a three-year grant to cover the cost of Alix's school fees; this was done before Mark was repatriated back to his family in Northern Ireland. This commitment by the charity meant that Alix was supported until she finished prep school, thus ensuring minimal upheaval to her routine and education at such a tragic time.
Mark's death was a catalyst for his friends and family to become further involved with our charity. In the summer of 2010, three of his closest friends undertook the run of their lives in his memory. They ran 851 miles from John O'Groats to Land's End in just 17 days – a double marathon a day to raise money for ourselves and two other service charities. They called it the 'Undentable Run' after the nickname given to Mark by his Commanding Officer.
Brenda is a former Democratic Unionist Party member of the Legislative Northern Ireland Assembly from 2011 to 2017. In 2018, Brenda was awarded an OBE for political service.
Brenda and her daughters Tori and Alix are ambassadors for our charity. She told us: "I felt humbled to be asked, to be able to give something back to the charity that helped me in my darkest days. My girls and I have to walk a very lonely road, but with the support of The Soldiers' Charity, we know that there are people out there who care for us."
In 2021, Brenda joined us as the ambassador for the Cateran Yomp, our 54-mile, 24-hour hike through the Scottish Highlands to raise money for the Army family.