Veterans' theatre company Stand Easy Productions enjoyed an excellent run at this year's Edinburgh Fringe, bringing their play 'The Dandelion Patch' to new audiences at the world's largest arts festival.
Stand Easy Productions is one of 92 charities supported by ABF The Soldiers' Charity. Earlier this year, we awarded a £2,650 to supports its cast of wounded, injured and sick (WIS) Armed Forces personnel to perform at the Edinburgh Festival.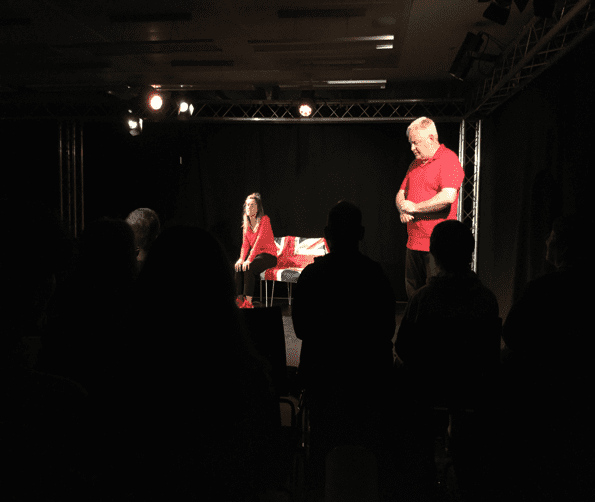 Their play, 'The Dandelion Patch' was devised in May 2019 and draws inspiration from the past experiences of its cast. The script is improvised by the performers. After two weeks of challenging rehearsals, the Stand Easy Productions' cast performed six times, drawing in a full crowd for three of those performances at Surgeon's Hall in Edinburgh.
One audience member commented: "Knowing that the cast had personal experience of the issues explored made the performance particularly emotive."
Another reviewer said: "The touching and carefully produced performance by a cast made up from many veterans leaves you feeling empathy towards them as you know some of them have a personal connection to the events taking place on stage."
Well done to Stand Easy Productions for their wonderful performances on one of the biggest stages!
To read more about the grant, visit: https://soldierscharity.org/the-soldiers-charity-puts-veterans-recovery-centre-stage/