We are pleased to award a £30,000 grant to the charity Revitalise Respite Holidays to fund respite breaks for disabled Army veterans and their carers.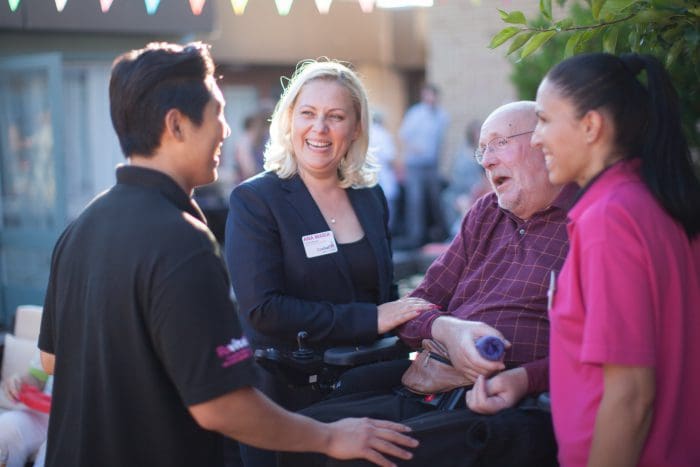 Many disabled veterans across the UK have struggled with mental health problems during the Covid pandemic. Our donation will help to fund up to 54 holiday breaks for disabled veterans who have been left feeling stressed, lonely and – at times during the lockdowns – physically isolated from their families and wider society too.
Revitalise Respite Holidays runs three Care Quality Commission registered holiday break centres. One is located near Epping Forest in Essex, another has spectacular views of Southampton Water and a third is situated beside a pleasant marine lake in Southport. All three centres offer 24-hour care, personal support and a wide choice of entertainment activities and excursions.
Andrea McCarron, Fundraising Manager at Revitalise Respite Holidays, said:
"We are truly proud to be offering breaks to army veterans and their families, thanks to ABF The Soldiers' Charity's generous support. The grant offers a chance to enjoy a break in a relaxed, holiday-style environment, away from the stresses and strains of everyday life. The last 20 months have been difficult for us all, but many disabled people and their families have been left isolated, with their usual support networks reduced or completely removed. At our centres, guests can benefit from a change of scenery and a chance to recharge their batteries, ready for the year ahead."
Brigadier (Ret'd) Peter Monteith, Chief of Staff at ABF The Soldiers' Charity, added:
"The Covid pandemic has affected the mental health of many army veterans and their families in different ways, especially those who are seriously disabled and need constant physical care and support. The team at Revitalise Respite Holidays provide a kind-hearted service helping those who are feeling lonely and isolated, and want to enjoy some human social contact and friendship. So we are proud to support them with this donation from our charity."
To find out more about Revitalise, visit their website here.