Each year, our charity runs a photo competition for its annual calendar, which is open to both professional photographers and the general public. This year saw a record number of entries with more than 280 photos submitted to the competition. The images ranged from Remembrance photos to cadets in training. The high standard of photos the charity received provided a heart-warming and truly inspirational insight into Army life.
Choosing the winner of the competition was no easy feat, but the strong panel of judges finally came to an overall decision. This year's panel consisted of
• Actor Paul Copley
• Novelist Andy McNab
• Olympian Heather Stanning OBE
• Army Sergeant Major Warrant Officer Class 1 Gavin Paton
• ABF The Soldiers' Charity Chief Executive Major General (Ret'd) Martin Rutledge CB OBE
Following deliberation by the judging panel, 12 photos were selected to be included in the charity's 2021 calendar. The number one spot went to Michael Patrick for his image 'The Lone Trumpeter'. Michael was over the moon upon being told that he had won this year's competition and said: "To be featured on the cover and win first place is really amazing news for me – I cannot wait to tell my Grandad! Most importantly, knowing that it will help contribute to such an important charity that will benefit thousands of former and current service personnel and their families is just fantastic! "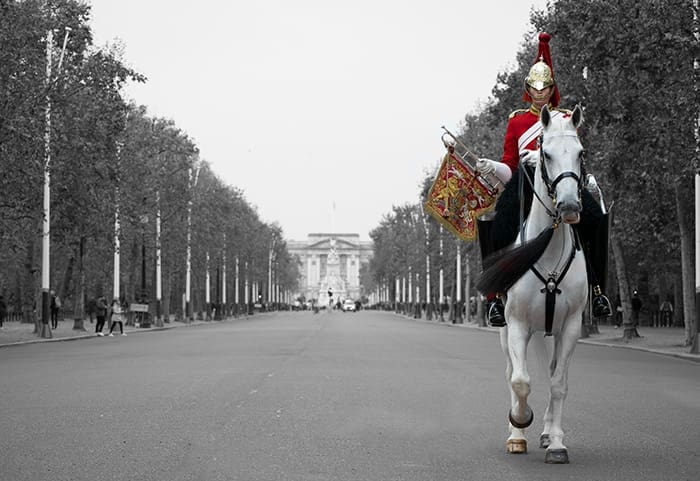 1 Michael Patrick – The Lone Trumpeter
Second place went to Roy Bevan for 'Proud of Dad', while Trevor Sheehan took third place with 'Pure Joy'.
2 Roy Bevan – Proud of Dad
Olympian Heather Stanning OBE chose 'The Lone Trumpeter' as her winning shot because: "It feels like it sums up what the past five months have been like. Additionally, I love that the only colour in the photo comes from the Trumpeter's uniform."
Chief Executive of ABF The Soldiers' Charity, Major General (Ret'd) Martin Rutledge, appreciated Roy Bevan's Remembrance image, 'Proud of Dad', saying: "It admirably captures the poignancy of a very precious family memory at a special time of year – with the optimism and commitment of the young."