Yesterday, we celebrated the three fantastic winners of this year's photo competition at our head office in London! It was a special occasion with Col (Ret'd) Barney Haugh CBE, Director of Grants & Welfare presenting the awards to the worthy winners.
The afternoon consisted of celebratory bubbles and lunch, along with the anticipated prize giving. Both Murray Kerr, our winner, and our runners-up, Jason Fenton and Lou Rudd, received a Canon UK camera, and a goody bag of The Soldiers' Charity merchandise. Unfortunately, Lou could not make the awards ceremony but he will be given his prize later on this week.
More information on our annual competition and how to enter your images for a chance to be featured in our 2019 calendar can be found here: https://soldierscharity.org/photocompetition/
In first place was Murray Kerr for his "Section Commander" photograph. A professional photographer for the Army, Murray was delighted with his winning shot: "This is the third year in a row that I've had pictures in The Soldiers' Charity calendar which is always a great thing because it's raising important funds for a really great charity. This is the first time I've had an actual cover shot which is pretty cool. I'm very happy with the prize, it's a very cool camera!"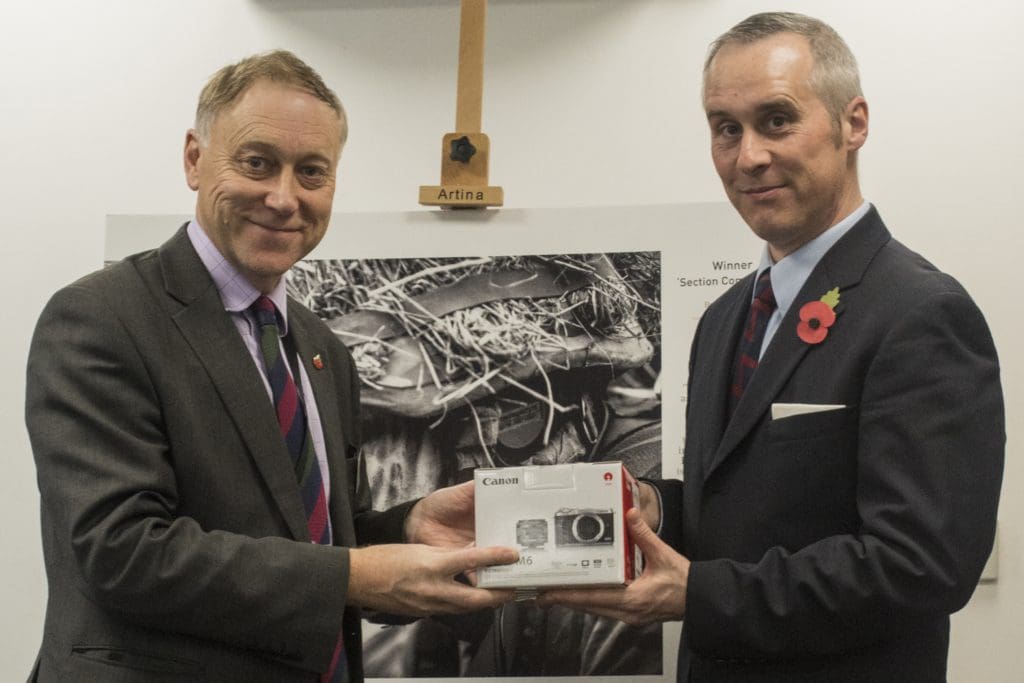 Second place went to Jason Fenton for "Airborne" – a photo taken during Exercise Burmese Chase. This year was Jason's first time entering the competition, he comments, "I'm very happy I've been selected as a runner-up! I think the prize is really good, it's a lovely camera and I'm very pleased with it. I'll definitely enter again next year!"
Joint second place went to Captain Lou Rudd for "The Blue Beyond", which captures him battling across heavy sastrugi in Antarctica during the SPEAR17 expedition in December 2016.