We are proud of our staff who have been volunteering their time to help vulnerable members of the public stay safe in their homes during the  pandemic. Phil Childs from our Midlands team has been using one of our charity vans to regularly deliver meals to people in his local community.
Before the start of the COVID-19 pandemic, our small fleet of charity vans were used to transport equipment to and from our exciting events but have found a new purpose supporting communities around the country.
In Stapleford, Nottingham, our Midlands Briefing Liaison Officer Phil Childs has been working with the Helpful Bureau to deliver meals to elderly and disabled members of the public so they can stay safe and independent at home.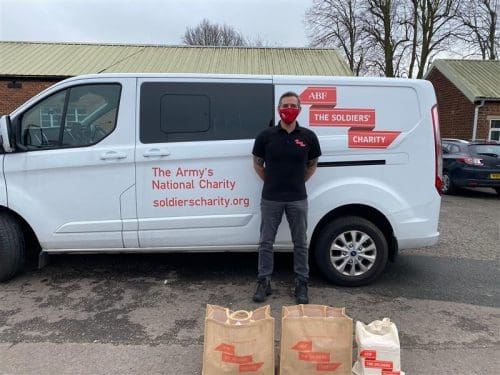 Well done to Phil for his incredible efforts! See how he has been helping throughout the pandemic and how more of our staff have been putting their time to good use throughout the country.
You can also read how our staff have been helping with the national vaccine rollout.