We are proud of our staff members who are continuing to support their local communities during the COVID-19 pandemic.
Barney Barnbrook, Regional Director of our North East office, is an ex-Regular, now serving as a Lieutenant Colonel in the Army Reserves. He is working in support of one of the local Emergency Planning Units, helping to coordinate the supply of PPE and the deployment of Mobile Testing Units.
John Gillie, Briefing Liaison Officer from our Scotland office, has been delivering food parcels made by the Whitburn Community Fridge to those who are self-isolating and are unable to easily go out and buy food themselves.
Peter Bates, Regional Director of our South West office, has been working with The Mill Restaurant & Pub which has turned itself into a local food store and takeaway food outlet. Together, they have been delivering hot meals to vulnerable people in the local community. Peter has also been delivering prescriptions, groceries and even an office chair to a vulnerable worker so they could work from home with appropriate furniture.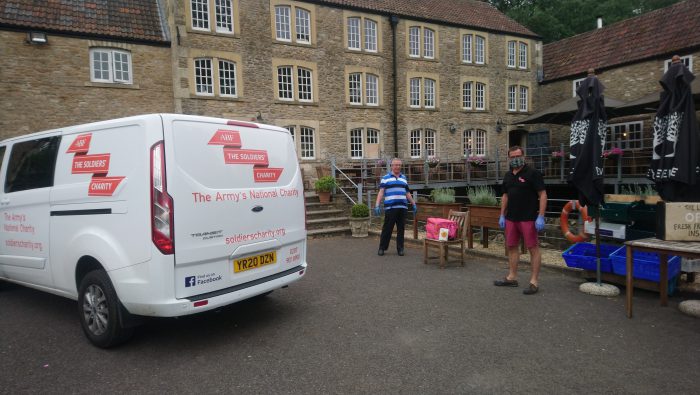 John Bergl from The Mill (left) with Peter Bates (right)
For VE Day last week, our ambassador Stewart Harris volunteered with with Morrisons to deliver tea and cake to care homes in Rhyl, Wales, so they could celebrate this special occasion.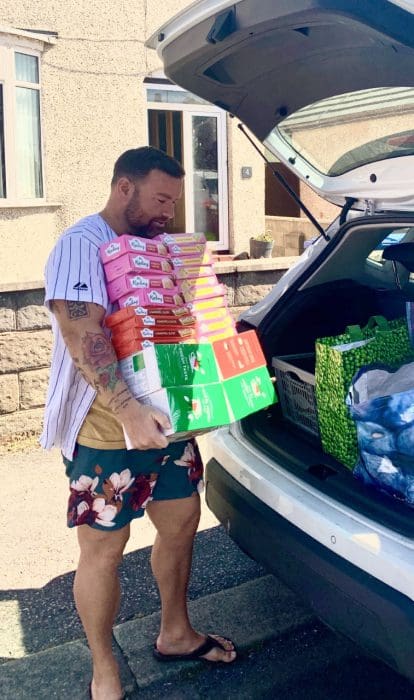 Read more about how our staff have been volunteering in their local communities here.