A few words from Peter Monteith, our new Chief of Staff
After 33 years in the Army, I have to say I was more than a little concerned about what the civilian job market might have to offer to a former Infanteer with dodgy knees and no immediately apparent transferable skills. It was, therefore, a huge honour (and an enormous relief!) to be selected as ABF The Soldiers' Charity's new Chief of Staff. It has been my very great privilege to spend my entire adult life working alongside the very soldiers and families that the charity does such an amazing job of supporting when they need some help.
I cannot think of a better way for me to start to repay the Army family for their tireless commitment, dogged determination and sacrifices than by doing my bit to help the charity deliver help to those who need it.
I have been particularly struck by how the charity has been able to continue steadfastly supporting those in need during the pandemic. Our continued partnership with the Defence Medical Welfare Service (read more below) is a great example and represents just one of more than 40 other charities and organisations we have been proud to support over the past year, spending £3.5m in the process. We have also supported more than 3,000 people via our individual grants programme, spending more than £2.5m ensuring that soldiers, former soldiers and their immediate families can live with independence and dignity.
I am very much looking forward to getting out and about and meeting all of you over the coming months as lockdown lifts and life slowly returns to some sort of normal. There is nothing like meeting people face to face and hearing from them direct, and it certainly beats reading about it in Mountbarrow House. In parting, I would like to take this opportunity to thank my predecessor, Robin Bacon, for the astonishing amount he has done for the charity over the past 10 years. It has been quite some shift and it is pretty clear that I have big shoes to fill!
Brigadier (Ret'd) Peter Monteith MBE
Chief of Staff
Over 5,500 supported during our partnership with the Defence Medical Welfare Service
The end of March marks the culmination of a three-year partnership with the Defence Medical Welfare Service (DMWS), during which we have worked together to deliver a bespoke welfare service for the Armed Forces community in hospitals and across Southern England, as part of a project originally initiated by us and funded by the Chancellor using LIBOR funds.
Due to the project's success, we have recently made a grant of £200,000 to fund its continuation, in partnership with NHS Trusts – ensuring these welfare officers can keep supporting the Army family. More than 5,500 members of the Army Forces community have benefited from the service, including Susan (pictured) saying:
"Due to COVID-19, the wards were closed and I was not able to see my husband. Having someone visit him and then update me was so much easier than trying to contact the hospital; I felt like I had someone on my side."
Read more about how this partnership helped Susan and her husband when they needed it most here.
Free residency support for Army veterans living in Spain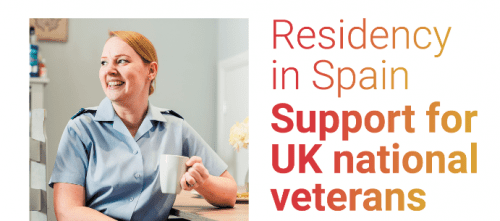 We are delighted to be working with Age in Spain to help veterans and their families, dependents and carers living in Spain to navigate the residency process. Our latest grant, part of a multi-year partnership with the charity, offers free help with the residency process for Army veterans of any age, particularly those with additional support requirements or who are vulnerable.
If you or someone you know would like to access this service, contact Age in Spain by emailing [email protected], calling its team on +34 932 209 741 or visiting www.ageinspain.org/residency-helpline.
Podcast: Voices of the Military Wives Choirs
Hosted by Harry Bucknall, this special anniversary podcast explores the extraordinary story of the Military Wives Choirs. From their first rehearsal in Catterick Garrison to the release of their chart-topping single, 'Wherever You Are', Voices of the Military Wives Choirs reveals the stories of military women brought together through the power of song. Listen now. 
Enjoy the best of the Lord Mayor's Big Curry Lunch at home
This year, the Lord Mayor's Big Curry Lunch has gone virtual! Join us on an adventure through books, wine and delicious home-cooked curries with some of the nation's best-loved personalities. Hear from authors such as top military historian Professor Saul David, hosted by General Sir Mike Jackson; or impress your family by cooking up an Indian feast with legendary chef Prue Leith.
All money raised will support veterans' employability and employment opportunities, with the aim of funding 18 veterans through King Edward VII Hospital's 'Pain Management Programme', which helps veterans manage the debilitating impact of pain – and ultimately find employment. We are particularly grateful to principal sponsor Phoenix Group, the UK's largest long term savings and retirement business, for supporting the event. Find out more. 
Explore our Easter gifts range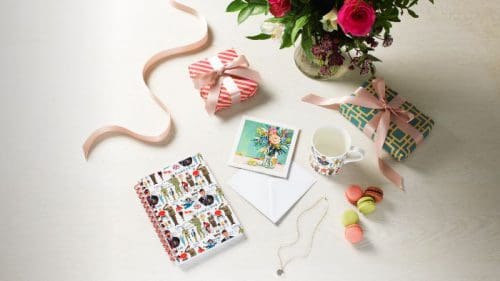 This Easter, choose from our range of toys, gifts, luxury chocolates, biscuits and fudge! Let the kids' imaginations run wild with our unique Army-themed toys, or send a memorable present from Designed by Esther to let a loved one know you're thinking of them during these difficult times.
With every item you purchase, 100% of the profits go directly towards supporting soldiers, former soldiers and their immediate families. Shop now. 
Thank you for helping us to fulfil our promise of being here for soldiers, for life.
Yours sincerely,
Brigadier (Ret'd) Peter Monteith MBE
Chief of Staff, ABF The Soldiers' Charity