The 16th Lord Mayor's Big Curry Lunch took place on Thursday 30th March at London's Guildhall, hosted by the Rt Hon The Lord Mayor of the City of London, Alderman Nicholas Lyons. A record number of 1,500 guests attended.
The Royal guests at this year's Lunch were Their Royal Highnesses The Duke and Duchess of Gloucester who met veterans and beneficiaries of all three Armed Forces.
We are thrilled to announce that this year's lunch raised an amazing £435,000, the highest ever total so far. The money raised this year brings the overall total raised by the Lunch since 2008 to £3.27m.
We would like to thank all those who attended and gave generously towards this magnificent sum. The money will be used to support our veterans in need, including 16 veterans through the Pain Management Programme at the King Edward VII's Hospital's Centre for Veterans' Health, and 65 veterans through the Royal British Legion Industries (RBLI) Lifeworks programme, which helps to prepare veterans for employment in the civilian world.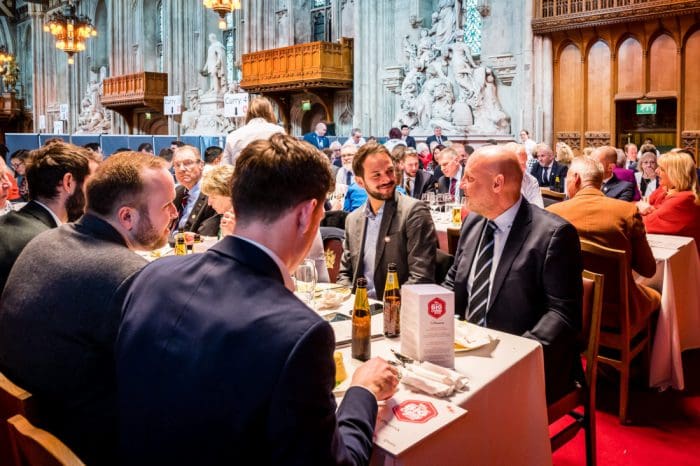 We renew our sincere thanks to the Lord Mayor for hosting this year's Lunch, the principal sponsor Phoenix Group, the Big Curry Lunch Committee and all our sponsors, supporters, volunteers and guests who helped to make this year's event such a resounding success.