We are delighted to award a £10,000 grant to the NSPCC, to fund the adaptation of its Childline counselling service for military children.
Our charity prides itself on supporting the children of Army families to ensure they are not disadvantaged and can enjoy happy and fulfilling lives. The NSPCC is the leading children's charity in the UK devoted to ending child abuse and neglect in every community and helping children who have been abused so they can rebuild their lives.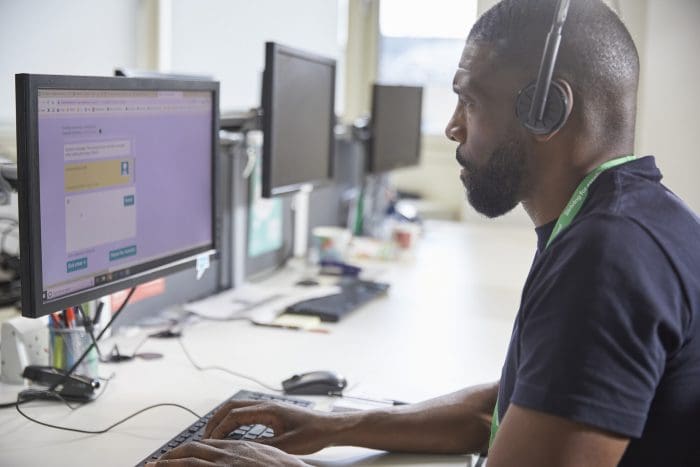 Childline provides a safe and confidential space for children to share their concerns and receive advice and support about anything that is worrying or upsetting them. This year, the service wants to ensure that military children know more about how to access the service. They aim to create bespoke online content that amplifies the voices of children from military families, as well as creating a new website landing page with messaging specially tailored for their needs.
Cormac Nolan, NSPCC Service Head of Childline, said:
"We are extremely grateful to ABF The Soldiers' Charity for this generous grant. At Childline we strive to make sure that the service feels relevant and accessible to all children, whatever their background.
"The bespoke content that is being developed will help us raise vital awareness of the service and, in the long term, will help us reach and support more children from Army families.
"We want young people from this community to know that Childline is here for them and that our counsellors are ready and able to help, no matter what is going on in the child's life."
Brigadier (Ret'd) Peter Monteith, Chief Operating Officer, ABF The Soldiers' Charity, added:
"As the Army's national charity, we take a keen interest in ensuring that children from Army families receive all the support they need. Operational duties can often lead to family stress and isolation from loved ones. We are proud of our longstanding association with the NSPCC and are pleased to fund this important project to ensure that children from Army families have better access to Childline when they need it."
About the NSPCC
The NSPCC is the leading children's charity fighting to end child abuse in the UK and Channel Islands. Using voluntary donations, which make up around 90 per cent of its funding, the charity helps children who have been abused to rebuild their lives, protects children at risk, and finds the best ways of preventing child abuse from ever happening.
The Childline service provides a safe, confidential place for children with no one else to turn to and is available 24 hours a day, 365 days a year.
The NSPCC's free helpline also provides adults with a place they can get advice and support, share their concerns about a child or get general information about child protection.