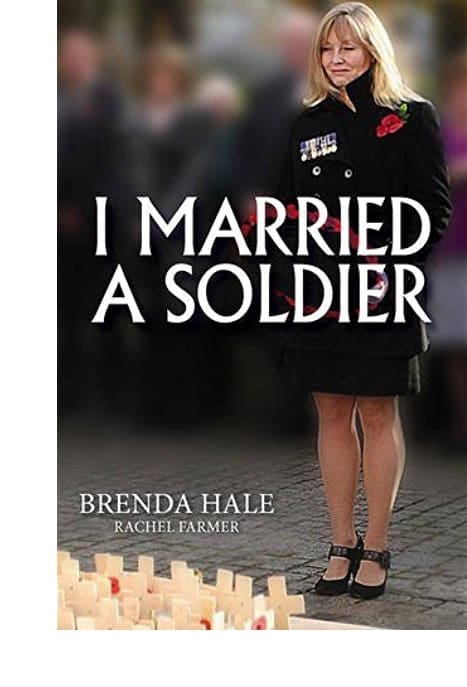 Brenda Hale, our Charity Ambassador, is now a published author! 'I Married a Soldier' follows Brenda's experience of losing her husband, Captain Mark Hale, whilst he was serving with 2 RIFLES in Afghanistan on the 13th August 2009.
Mark's unit had been providing security for a meeting of local leaders in Sangin and searching a mosque for ammunition, when a soldier triggered an Improvised Explosive Device (IED). A second explosion followed and Captain Hale was injured as he tried to help the casualties. He later died of his injuries at Camp Bastion. He was the longest serving soldier to be killed in action during the Afghanistan conflict.
Brenda was left to raise their two daughters alone. Unfortunately, the family's financial situation meant that Alexandra, her youngest daughter, would have to move schools. Mark's Commanding Officer approached our Charity for assistance, and we immediately made a three-year grant to cover the cost of Alex's school fees; this was done before Mark was repatriated back to his family in Northern Ireland. The support of our Charity meant that Alex was supported until she finished primary school, thus ensuring minimal upheaval to her routine and education at such a tragic time.
'I Married a Soldier' portrays Brenda's first-hand experience of the true cost of war, and gives the reader an honest and heart-wrenching account of love, loss, determination and strength.
Brenda Hale's 'I Married a Soldier', is available to purchase now.