We are delighted to award a £5,550 grant to the Scottish charity, Change Mental Health, towards its Veterans Community Café project improving the mental health and wellbeing of military veterans.
Supporting the mental health and wellbeing of veterans is a priority area for ABF The Soldiers' Charity. Change Mental Health delivers non-clinical, person-centred support to people affected by mental illness.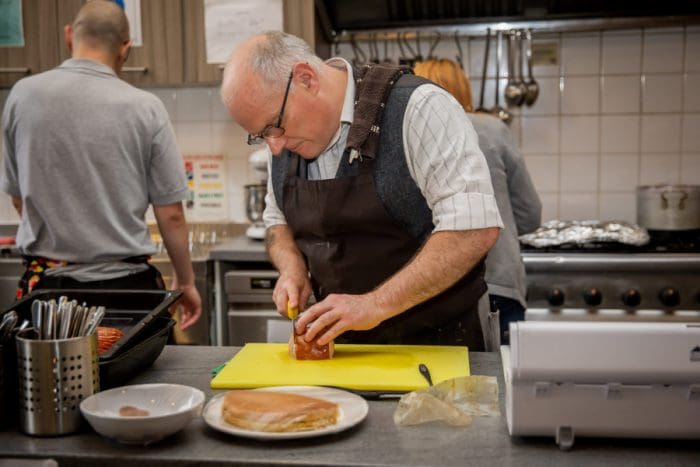 The charity's Veterans Community Café, located in the Stafford Centre in Edinburgh, helps veterans connect with each other, enabling them to reduce social isolation and obtain practical advice about finances and benefits; 92% of those who attend the café are Army veterans. Veterans have told the charity how much they appreciate having a non-judgmental space where they feel understood.
Linsey Shields, Director of Fundraising & Business Development, Change Mental Health, said:
"We are delighted that ABF The Soldiers' Charity has recognised the importance of our work managing the mental health needs of the veteran community in Edinburgh and the Lothians. This new grant will allow us to engage more armed forces veterans and their families in a welcoming, informal setting in Edinburgh City Centre where they can forge meaningful social connections and become less isolated."
Brigadier (Ret'd) Peter Monteith, Chief Operating Officer, ABF The Soldiers' Charity, added:
"Helping veterans to improve their health and wellbeing and lead happy fulfilling lives is a priority for our charity. It is important that charities like Change Mental Health exist in our local communities, so that veterans who are anxious and worried about life's challenges know where help is available. We are proud to award this grant."
Read more about Change Mental Health here.