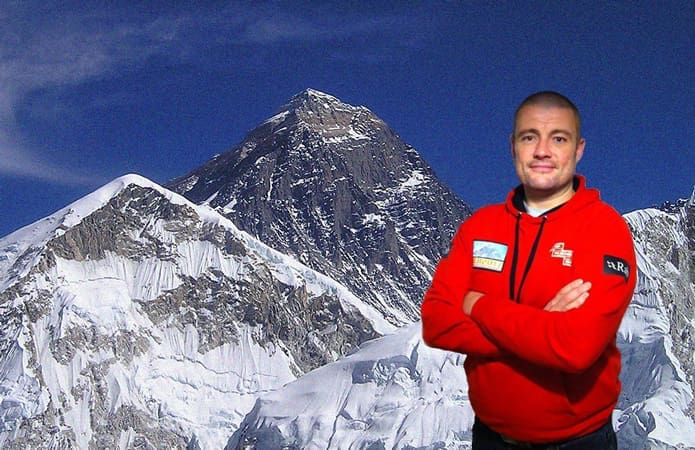 Veteran Les Binns, who served for 13 years with the Light Dragoons and lost his sight in one eye after an IED explosion in 2009, will be returning to Everest later this year for a second attempt to conquer the legendary summit.
In May 2016, Les decided to climb Mount Everest, an incredible challenge for a visually-impaired climber. He was just 500 metres from the summit when he encountered a climber in severe difficulty. Deciding that Sunita Hazra's life was more important than his ambition to reach the summit, he abandoned his attempt and managed to get her safely back to Camp 4.
Les has decided to return to Everest to fulfil his ambition, this time raising money for our Charity which helped him considerably after his injuries in Afghanistan.
Brigadier (Ret'd) Robin Bacon, Chief of Staff ABF The Soldiers' Charity, comments: "Les has such an incredible story, and for him to head back to Everest for a second time really shows the true grit associated with our soldiers. The Charity is so proud of what Les has already achieved and will be cheering him on every inch of the way."
He will be telling this incredible story at the Royal Geographic Society in London on Tuesday 28 March.