Speaking in our new podcast episode for General Talk, hosted by Harry Bucknall, Adam Holloway, Conservative MP for Gravesham, has said that UK should provide economic aid to Afghanistan without bolstering Taliban's position.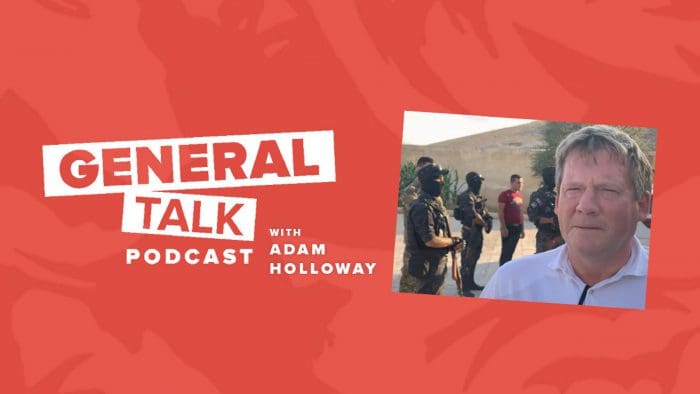 Commenting on events since the Taliban takeover in the summer, Holloway stresses the importance of building an inclusive government and that Britain should also provide non-lethal support to Afghani resistance groups:
"If the Taliban realise that the country will be contested, then they are much more likely to agree to a roadmap to peace and a government of national unity."
In a wide-ranging interview, Holloway also talks about how the Armed Forces Parliamentary scheme helps MPs better understand the military; and the role of the Defence Select Committee, especially on procurement: "there's no substitute for actually getting out on the ground."
He also shares his optimism about how Global Britain has much to offer on the world stage, especially given its "amazing relationships with Commonwealth countries and the Anglosphere." And he tells us a fascinating tale about Col Gaddafi's plastic clock.
After attending university, Adam Holloway attended the Royal Military Academy at Sandhurst and was commissioned into the Grenadier Guards. He served in the army for five years, as an armoured infantry platoon commander in Cold War West Germany and as a Captain in Iraq during the first Gulf War.
More details about Adam's illustrious careers as a soldier and TV journalist, and subsequent political career as an MP, are available on his website: https://www.adamholloway.co.uk/adam-holloway-biography