Armed Forces Day is an annual event that recognises and celebrates the men and women of the British Armed Forces.
It's a chance to show your support for those in uniform – soldiers, sailors, airmen and marines, regular and reserve, past and present – and the families that support them.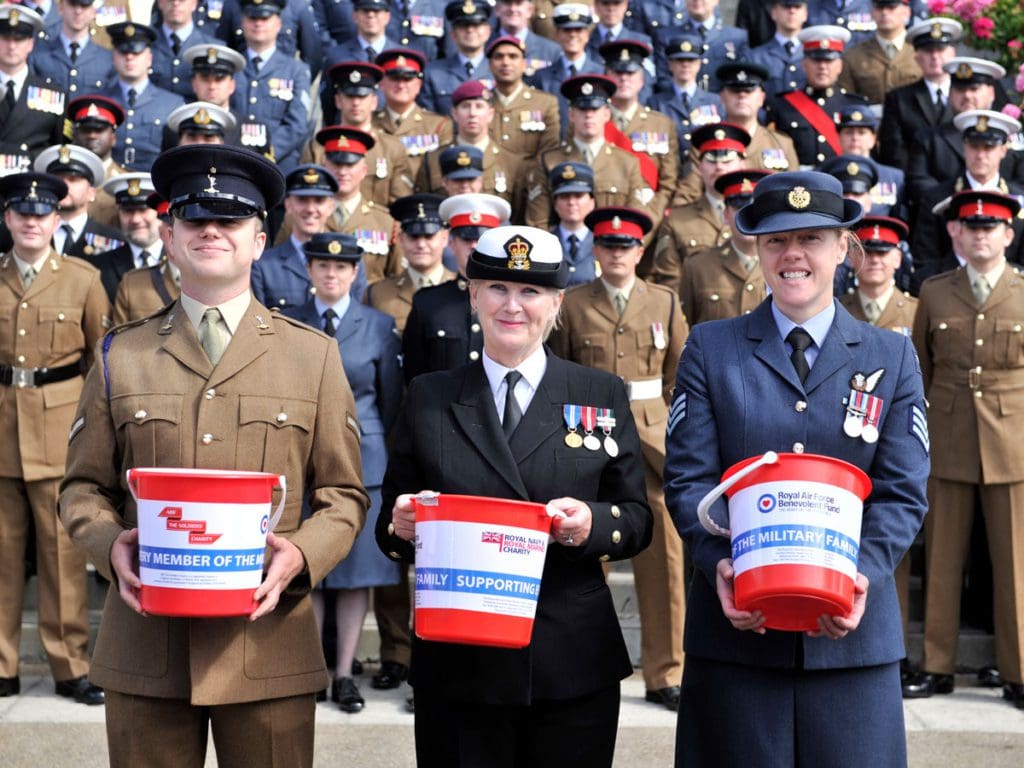 The History of Armed Forces Day
Plans for the event were announced in February 2006 by Gordon Brown, then Chancellor of the Exchequer, with the aim of ensuring that the contribution of our Armed Forces was never forgotten. First known as Veterans' Day, the first event was held on Saturday 27th June 2006. The date was chosen as it came the day after the anniversary of the first investiture of the Victoria Cross in Hyde Park, London, in 1857. 
The event became Armed Forces Day in 2009, and is now held annually on the last Saturday in June.
Who makes up the Armed Forces?
The British Armed Forces is formed of three parts: the British Army, the Royal Navy (which includes the Royal Marines) and the Royal Air Force.
What is the role of the Armed Forces?
Also known as Her Majesty's Armed Forces, the British Armed Forces are responsible for the defence of the United Kingdom and its residents; its overseas territories and dependencies. They also promote Britain's wider interests, supporting international peacekeeping efforts and providing humanitarian aid.
You can find out more by visiting the official sites of the British Army, Royal Navy, and Royal Air Force.
Who else do we celebrate on Armed Forces Day?
Veterans
On Armed Forces Day, we celebrate former members of the Armed Forces and their ongoing role in the military community. Many of our veterans go on to apply their varied skills in successful civilian careers, often rising to positions of leadership in their chosen field. Others remain strong advocates and supporters of the Armed Forces family, sometimes overcoming personal obstacles to give back to others in need.
Reservists
22nd June is Reserves Day, when we celebrate the contribution of our Reserve Forces. Reservists balance their civilian lives with a military career to ensure they are ready to protect and defend their country during times of need. Find out more about Reserves Day.
Families
Our Armed Forces families are a vital part of the military community, at home and abroad. Many of our Armed Forces spouses, parents, siblings and children play an active role within the community. 
Charities
Armed Forces Day is also a time to recognise the many military charities that provide essential services to those in the British Army, Royal Navy and Royal Air Forces, past and present.