We are delighted to award a £100,000 grant towards Royal Star & Garter's care for Army veterans.
Supporting the care of veterans living with disability or dementia is a priority area for our charity. Royal Star & Garter provides award-winning residential care for over 200 residents in its homes in Solihull, Surbiton and High Wycombe. Many residents have serious conditions such as dementia and require individually tailored specialist care.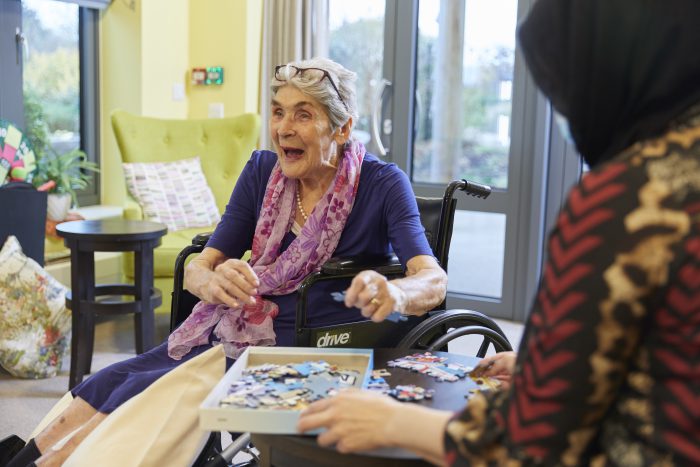 Our donation will go towards the charity's recently refreshed Wellbeing Programme led by its brilliant team of physiotherapists and wellbeing coordinators who understand the specific needs of each resident. The programme is focused on mind, body and spirit and provides opportunities for resident veterans to go on fun outings and try new skills like music, arts and cooking.
Caley Eldred, Director of Supporter Engagement, Royal Star & Garter, said:
"We are so grateful to ABF The Soldiers' Charity for this very generous grant. This continues a wonderful history of support from an extremely important funder and we are delighted that they remain committed to our work.
"It was particularly lovely to welcome them into our Homes on a number of occasions for visits and events over the last year. This provided an opportunity to see first-hand our person-centred work, providing loving, compassionate care for veterans."
Brigadier (Ret'd) Peter Monteith, Chief Operating Officer, ABF The Soldiers' Charity, added:
"A cornerstone of our charity's benevolence is ensuring that elderly veterans have the care they need long after their service is over. Royal Star & Garter's care homes have been providing award-winning compassionate care to veterans for over 100 years. We are always proud to support its work."
Read more about Royal Star & Garter's work here.