Ghanaian-born Joseph fought in the British Army during the Burma Campaign. Last year, he raised over £40,000 for frontline workers and veterans during the COVID-19 pandemic.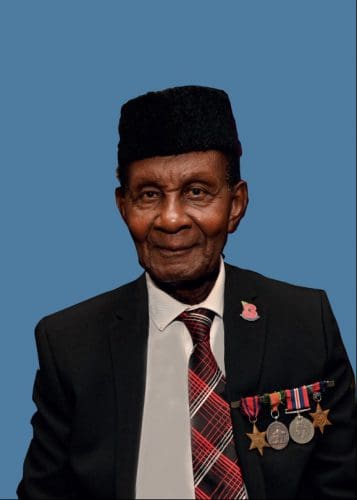 Joseph Hammond is just one of many extraordinary figures whose achievements we are proud to celebrate during Black History Month this year.
Born in Ghana in 1925, Joseph always wanted to be part of the force and joined the British Army as a driver mechanic, becoming one of the 600,000 soldiers from across Africa who served alongside British forces during World War Two
Joseph served in Burma with the 82nd West African Division of the Royal West African Frontier Force, part of General Bill Slim's legendary 14th Army. It is sometimes called the 'Forgotten Army' because its achievements in the Burma campaign were overlooked by the contemporary press. You can hear Joseph and other veterans of the 14th Army discuss the Burma campaign in our Voices of VJ Day podcast.
Having sustained an eye injury after the ferocious battles with Japanese soldiers, Joseph was hospitalised until the end of the war and then returned to The Gold Coast in early 1946, where he campaigned for its independence from the UK. Throughout his participation in the movement, he remained loyal to the British Army and Her Majesty The Queen, who he refers to as 'The Mother of the Commonwealth.
After his military career came to an end, Joseph took on various forms of employment before returning to his home town in Ghana to retire and become an ambassador for the Veterans Administration Ghana (VAG), joining them on school tours in Accra.
Last year, Joseph took a cue from a fellow Burma veteran Captain Sir Tom Moore and embarked on a challenging walk in Accra. The 95-year-old walked two miles a day for a week in support of COVID-19 frontline workers as well as Ghanaian military veterans.
The "Walk with Hammond" raised an incredible £43,800 for essential PPE and other assistance for frontline staff. These funds have further made their way to our partner charity Royal Commonwealth Ex-Services League, providing over 300 food-boxes to veterans and their families in Ghana.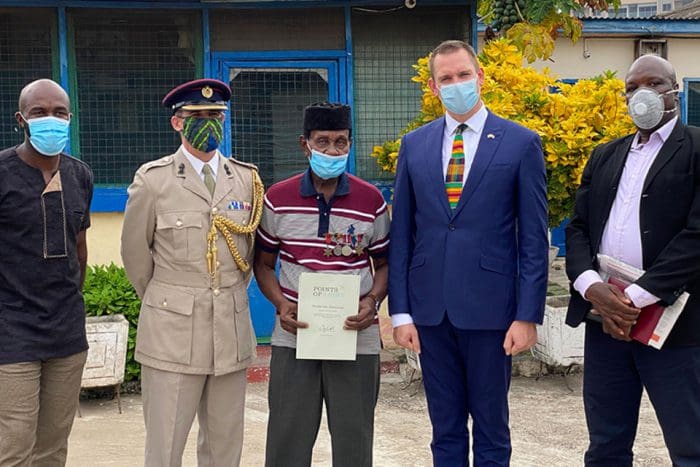 Joseph Hammond's monumental achievements have been recognised by HM The Queen, who awarded him the Commonwealth Point of Light Award, including a special letter from HRH The Prince of Wales. The President of the Republic of Ghana also promoted him to Warrant Officer Class One.
We wish to thank Joseph for his service during the Burma Campaign and for the incredible fundraising efforts that followed it.