One of the first mixed heritage players to be in an English football team and a British Army officer of World War One, Walter Tull paved the way for equality and inclusion with dignity and strength.
Born in Folkestone in 1888, Tull was one of five children. He has faced some very tragic circumstances in his childhood, losing his mother to breast cancer at seven and his father to heart disease just two years later. Walter and his brother Edward ended up in an East London orphanage, part of an organisation known today as Action For Children, where they stayed together until Edward was adopted by a family in Glasgow.
Amidst the chain of devastating events, Walter has discovered his passion for football and coped with the fallout of his family by excelling in the sport and even being recognised and signed by an amateur team, Clapton FC. It wasn't long until his talent was spotted by Tottenham Hotspur and he was soon playing at White Hart Lane in front of ample crowds. He was once described as "Clean in mind and method as to be a model for all white men who play football."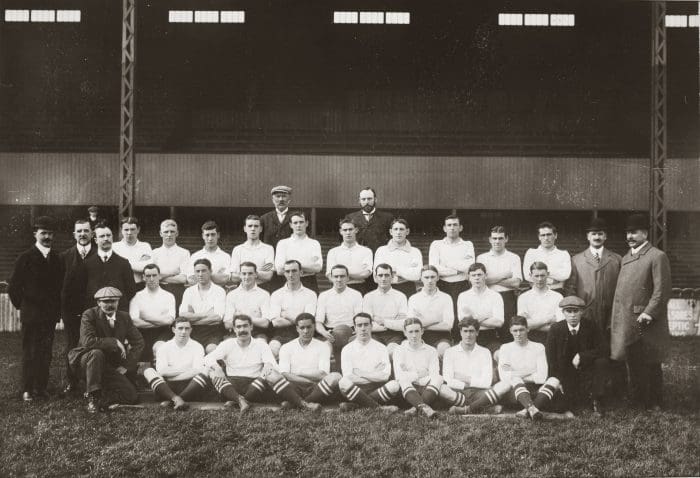 However, Tull's path to becoming a successful footballer wasn't without its challenges. Being the subject of racial backlash from the crowds, his career at Hotspurs has unfortunately suffered a decline. After being dropped from the team, his contract was bought by Northampton Town, for whom he played over a 100 games until his life took an unexpected turn.
When World War One broke out, Walter Tull became the first Northampton Town player to enlist in the British Army with Middlesex Regiment, The Football Battalion, which recruited professional players from a range of clubs. Fighting extensively in the war, he was collected and methodical in his service much like in his previous football career, shortly rising to the rank of lance sergeant.
At one stage, Tull was temporary dismissed from service after suffering from "shell shock", or what is classified as post-traumatic stress disorder in the present day. Not being left defeated by the diagnosis, he later returned to the conflict and fought in the Battle of the Somme in 1916. After being commissioned as a second lieutenant in May 1917, he became one of the first mixed-heritage infantry officers in a regular British Army regiment.
One of his key achievements came after serving on the Italian Front from November 1917 to early March 1918. He was praised for his "gallantry and coolness" by Major-General Sydney Lawford, after leading 26 men on a night raid against an enemy position. He and his men crossed the cold River Piave into enemy territory before returning completely unharmed.
Following the return to northern France with the 23rd Battalion, Tull was fatally wounded in combat on 25th March 1918, during the First Battle of Bapaume, the early stages of the German Army's Spring Offensive.
Walter Tull's contribution to the British Army and the outstanding strides in his earlier football career still remain a legacy. His admirable response to injustice and courageous demeanour has made him one of the most influential figures, with a number of educational materials, publications and community projects created in his name. Tull's life is commemorated at several memorials, including Arras Memorial, Glasgow Roll of Honour and a memorial wall in a garden of remembrance at Sixfields Stadium.