Congratulations to our ambassador Sarah Adams, who has been awarded an MBE for services to the Armed Forces and their families. For the past 12 years, Sarah has worked tirelessly to raise funds and awareness for soldiers, former soldiers and their families following the loss of her son, Private James Prosser, in 2009.
James, her eldest son, was just 21 when he was killed as a result of an explosion when driving his warrior on patrol in Helmand Province in Afghanistan while serving with 2nd Battalion The Royal Welsh. Since that tragic day, Sarah has been raising vital funds for our charity in James' memory with his close friends and her children, Emma and Josh.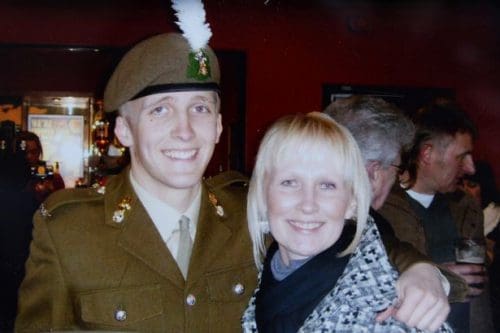 Some of Sarah's achievements include campaigning for improved support for bereaved military families, for which she received the Families Award at the national Soldiering On Awards in 2014.
To commemorate the 10th anniversary of James' death, Sarah aimed to raise £3,653 for our charity – £1 for every day since the passing of her son. After hitting her deadline, Sarah had raised nearly £4,000 for the Army family.
Sarah is a proud NHS worker at Gwent Hospital in Wales and has been working throughout the COVID-19 pandemic.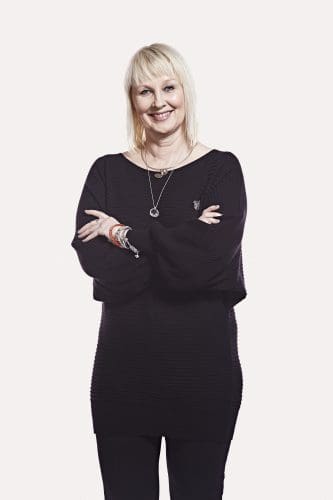 On receiving news of her MBE, Sarah said: "It's very special. It's not something you think about. It was very humbling. I don't think of it just for me. I wouldn't have got through these last 12 years if it wasn't for my family and friends and ABF The Soldiers' Charity.
"For me the last 12 years have been about raising awareness about our brave soldiers, our soldiers we still have, and the families of those we have lost. It was about keeping James' memory alive."
Brigadier (Ret'd) Peter Monteith, Chief of Staff at ABF The Soldiers' Charity, added: "We are delighted that Sarah is receiving this well-deserved honour after several years of indefatigable fundraising for our charity. We are proud to have her as a passionate ambassador and are incredibly grateful to Sarah for continuing to raise vital funds for soldiers, former soldiers and their families. Congratulations."