President
General Sir James Everard KCB CBE
General Sir James Everard KCB CBE took over the role of President of the Army Benevolent Fund in April 2020 after a long and successful career in the Army. Commissioned into the 17th/21st Lancers in 1983, he subsequently commanded at every level in the Army – including the Queen's Royal Lancers, 20th Armoured Brigade, 3rd (UK) Division and as Commander UK Field Army. He also served in the UK Permanent Joint Headquarters in Northwood, in the Pentagon and Ministry of Defence, as the 2* Assistant Chief of the General Staff and later as the 3* Deputy Chief of the Defence Staff for Military Strategy & Operations. During his career he served in Germany, Cyprus, Bosnia-Herzegovina, Canada, Kosovo, Iraq and Belgium. His final appointment was as the Deputy Supreme Allied Commander Europe in Allied Command Operations NATO.
Chair of the Board of Trustees
Simon Heale
Appointed as Chair in January 2023, Simon has been a Trustee since July 2020. He is a qualified Chartered Accountant and former Trustee and Treasurer of Macmillan Cancer Support. He was previously Chief Executive of the London Metal Exchange and has been on the board of a number of businesses, most recently as Non-Executive Chair of Kaz Minerals plc and Energean Oil and Gas plc. Having spent 22 years of his career working in the Far East (Hong Kong, Japan and California), Simon and his family returned to the UK full time in 2001 and are now based between London and Bath.
Vice Chair of the Board of Trustees
Mary Fagan
A Trustee of the Army Benevolent Fund since July 2014, Mary is the former Group Communications and Corporate Affairs Director at ITV plc, having previously been the Corporate and Government Affairs Director at the Royal Mail Group. A senior City and Business journalist with more than 20 years' experience, Mary's previous roles included Deputy City Editor of the Sunday Telegraph, Industrial Correspondent for the Independent and City Reporter at the Evening Standard. She is the Chair of the Fundraising and Marketing Committee.
Sarah Booth
Sarah was General Counsel and Company Secretary of Hammerson plc, a listed retail real estate company, for 10 years until she retired in 2020. She is an experienced senior advisor working with boards and has during her career sat on the executive committee as chief legal advisor at Christian Salvesen PLC, Damovo SA and Sodexo UK. She has managed corporate development, legal, governance, procurement and treasury teams, and continues to support and mentor. Sarah joined the Board of Trustees in July 2020.
Warrant Officer Class One
Paul Carney
Warrant Officer Class One Paul Carney joined the British Army in 1997 as a combat engineer and electrician in the Royal Engineers. He has exercised around the world and operated in Macedonia, Kosovo, Iraq and Afghanistan.
After serving as Regimental Sergeant Major at 22 Engineer Regiment WO1 Carney has since served as 3rd (United Kingdom) Division Command Sergeant Major, the Field Army Command Sergeant Major and as a student on the Intermediate Command and Staff Course (Land). In July 2021 he was appointed the 3rd British Army Sergeant Major and joined our Board of Trustees in August 2021.
Rowena Fell
A Trustee of the Army Benevolent Fund since July 2020, Rowena leads Compliance across EMEA for Technology and Operations in a major global financial institution, having previously been the Global Operations Officer for Technology Risk in the professional services firm EY and the programme lead for Intellectual Property Protection in the global pharmaceutical, Merck. In addition to serving on the board of the Army Benevolent Fund, Rowena is also a veteran ambassador for the Open University's Disabled Veterans Scholarship Fund, a masterclass tutor and Fellow of the Security Institute. Rowena served in the British Army between 1995 – 2007 and has extensive operational experience.
Major General SL Humphris MBE
Major General Sam Humphris MBE joined the Board in September 2023 on assumption of his duties as the Army's Director Personnel. General Humphris has had a long and distinguished Army Career in the Duke of Wellington's Regiment and Royal Yorkshire Regiment including operational tours of Iraq, Afghanistan and Kosovo. He commanded both the 2nd Battalion The Yorkshire Regiment and the 1st Armoured Infantry Brigade and his staff appointments have seen him serve at senior levels in the MOD, the Land Warfare Centre and Army HQ.
Major General (Ret'd) Chris Hughes 
Chris joined the Board in April 2022. He left the Army as a Major General in 2009, having served extensively on operations, both in command and on the staff. Subsequently he joined BAE Systems Inc and served in senior strategy positions before running a large business unit in the US. Most recently, Chris served as the Executive Chair of Veterans Scotland and is Vice Chair of Erskine, Scotland's largest veterans' charity.
David London
David became a Trustee of the Army Benevolent Fund in July 2020 and is also a member of the charity's Grants Committee. He was called to the Bar in 1989 and subsequently served for five years with The Life Guards and for 11 years with the Foreign & Commonwealth Office. He is a partner at Hakluyt & Company, a strategic advisory firm, where he has worked since 2008.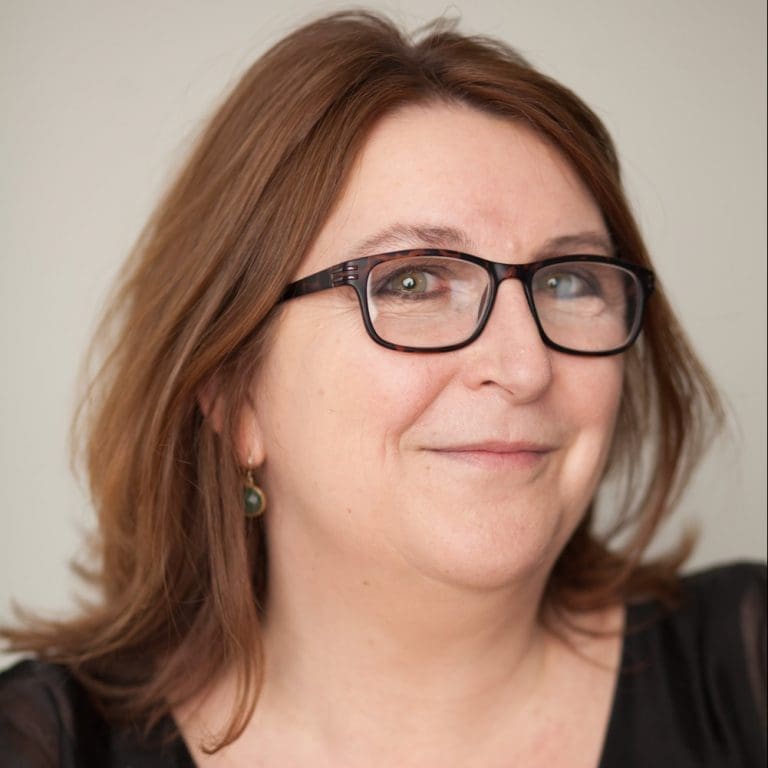 Amanda Metcalfe
Amanda has been a Trustee of the Army Benevolent Fund since November 2017. Amanda is the Marketing & Customer Experience Director for a commercial property management firm, having previously been Digital Marketing Director for Wm Morrison's Supermarkets Plc. An experienced senior retail professional Amanda's previous roles include UK Marketing Director for eBay, Head of Online Marketing at Sainsbury's and Head of Customer Experience at Debenhams.
Julie Moody
Julie has been 'Vision 2025' Campaign Director at the National Railway Museum and Locomotion, since 2019. She has over 25 years of business, communications, fundraising and marketing experience. She has held senior roles at The Leeds Hospitals Charitable Foundation, Bradford Grammar School  and Marie Curie, where she led on major donor fundraising, managing patrons and building development boards.  An enthusiastic charity and philanthropy networker, she is on the board of the North Yorkshire Business and Education Partnership, a not for profit social enterprise that promotes employment opportunities for young people. Julie comes from a military family with a father, brother and partner who have all served across the services. She lives in North Yorkshire and joined the Army Benevolent Fund Board of Trustees in July 2023.
James Rous
A Trustee of the Army Benevolent Fund since November 2016, James was already familiar with the Charity having served for three years on the Finance & Investment Committee. James has also run the London Marathon for the Charity several times.  He served in the Coldstream Guards for twelve years and has been working in the investment management industry since 2004.  He provides Finance and Investment advice to the Board of Trustees.
Anthony Scott
Anthony joined the Board of Trustees in July 2019 following two years on the Fundraising and Marketing Committee. He is a Chartered FCSI and the Head of Business Development for Raymond James Investment Services. Anthony is responsible for the business development strategy as well as managing the business development team.
Prior to joining Raymond James Anthony spent 17 years at Charles Stanley, initially as a Private Client Investment Manager where the team managed and advised on, at its peak, over £500 million of clients' investments. Latterly, Anthony was a main board director of Charles Stanley Group, with specific responsibility for the Private Client Investment Management division. Before working in the City, Anthony had been in the British Army which he left as a Captain and had then worked for seven years in the Far East for the Swire Group, as a Commercial and Marketing Manager in the Group's Industries and Automotive divisions.
Major General Tim Hyams CB OBE
The Chief Executive is the senior executive director of the Charity, operating with the authority delegated to him by the Board of Trustees, to enable accountable, effective and efficient leadership and management of the Army Benevolent Fund. He is responsible for advising the Board when it is determining its policies and priorities and for ensuring that these policies and priorities are implemented effectively.